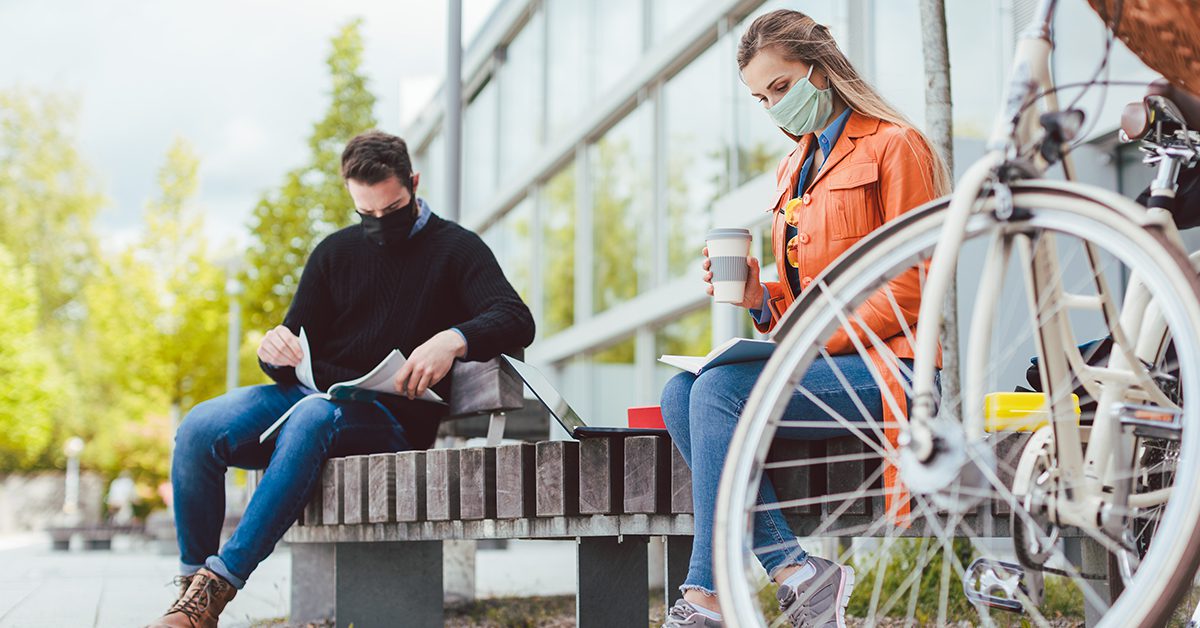 In the coming days and weeks, millions of parents in the United States will be sending their child to college in a pandemic, whether for in-person classes or a virtual hybrid. Few parents have made this decision lightly, of course. And for some it was their child's decision, not theirs. Separating from kids going to college may be hard enough for some, but the coronavirus crisis has kicked that up many notches, leaving a lot of parents anxious and unsure how to manage their fears and appropriately parent young adults.
San Francisco-based psychologist Juli Fraga says the psychological pain that comes with separating from our children can be a complicated feeling, and in a dangerous time, we may be inclined to hold on tighter or micromanage. "As long as we direct that energy outwards," Fraga says, "we're likely to struggle, because we're trying to ease our pain by controlling our child's experience."
Here are some healthy ways parents who are sending kids to live on college campuses can cope.
Have the safety talk
Before your kids leave for school, sit down and have a heart-to-heart talk, putting yourselves on the same page about such issues as hand sanitation, wearing masks and not engaging in risky behaviors like going to bars, parties or other crowded places where it's difficult to maintain six feet of physical distance.
"This is going to be one of those talks nobody wants to have but needs to have," says Waleed Javaid, director of Infection Prevention and Control at Mount Sinai Downtown in New York City. "It has to do with cause and effect and explaining to kids that their actions affect not only them but people around them." He adds, "We need to have community thinking to get out of this."