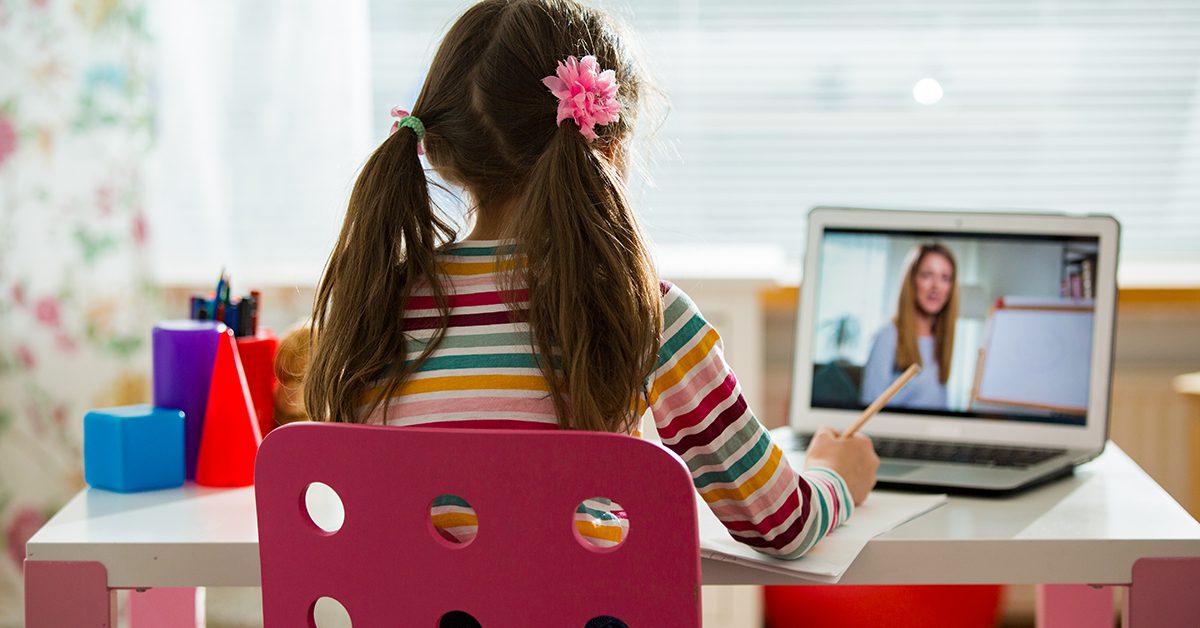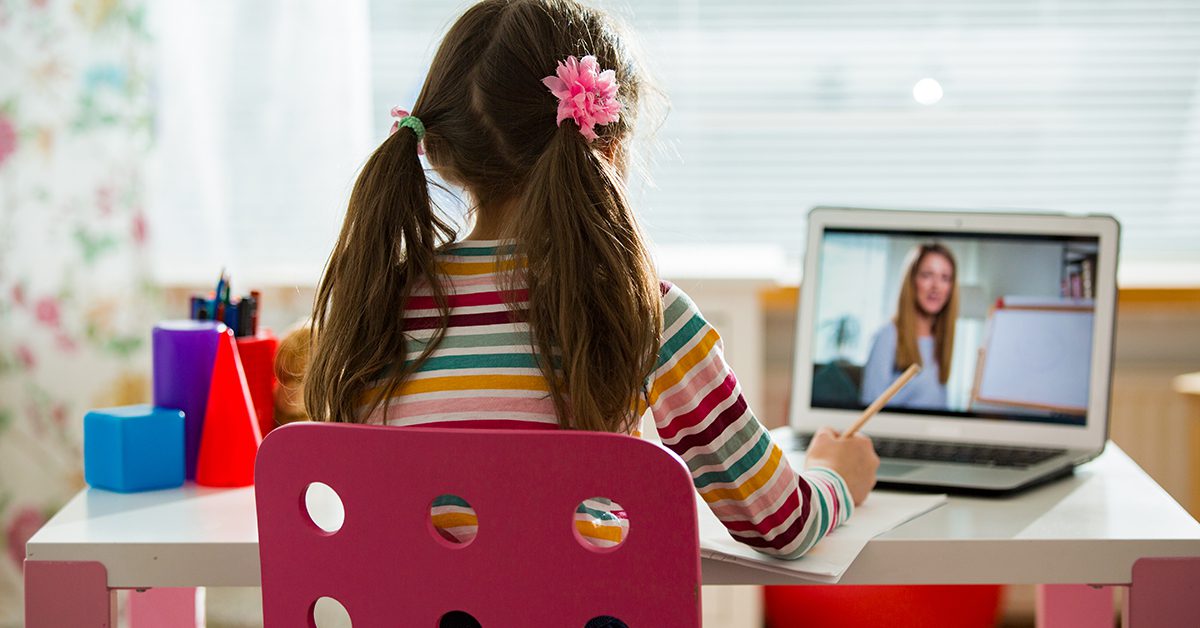 When the coronavirus pandemic forced schools to abruptly shut down earlier this year, my family, like many others, scrambled to make distance learning happen. My 14-year-old daughter would sometimes work on her iPad on the couch, at my desk in my home office, or even in bed. It was emergency remote learning, with the emphasis on "emergency," rather than on "learning."
This school year, many school districts are allowing online learning at home to continue as an alternative to going back to school in person (or they're offering remote as the only option). For kids who are going to do remote learning, perhaps the best way we parents can support them is to give them a dedicated place to focus on their studies amid all the distractions at home.
Here are some of the best tools and tips for setting up a permanent or semi-permanent remote learning space for your child, now that their classroom may be your living room, kitchen, or a home office you have to share.
Carve out space for schoolwork based on your child's age and learning style.
A desk of one's own isn't an absolute necessity for educational success—after all, many of us grew up doing our homework at the kitchen table. The most important thing is to have one consistent spot (even if it's in a multipurpose room like a dining room) where kids can follow a learn-at-home routine.
The younger your child is, the more you'll want their study space to be in a central location. Some older kids also thrive best in environments with plenty of people around them, such as a library, so consider sharing your work-from-home space. If you can find room in your home office, a separate desk for your child would be ideal, so they have their own spot that's not filled with your work items. If that's not possible, you might cordon off part of your desk (if it's large enough) or use a folding table for a temporary solution (we'll get to more desk suggestions below).
Other children, particularly older ones, may want more privacy, especially if they're frequently in video classes and your presence is distracting. You can create a dedicated, semi-private study area by partitioning off part of your living room or dining room with a privacy screen, curtains hung from the ceiling, a tall plant, or an open bookcase. This will create a sense of individual territory.
If you decide to set up a desk for your child in their bedroom, make sure you're both aware of the potential issues:
Unless your child has a lot of self-discipline, everything in their bedroom—toys, books, even the bed—can be a distraction when they're not motivated to do their schoolwork. Wirecutter senior engineering manager Erik Erickson says his 6-year-old daughter did her daily one-hour Zoom kindergarten classes on her own in her bedroom. But she was supervised during homework time, "otherwise it would've become toy time."
Having a computer, tablet, or mobile device in the bedroom can tempt your kid to stay up past their bedtime, whether they're playing games or socializing on their gadgets or doing schoolwork. (Like many people who regularly work from home, I keep my office work outside of the bedroom for a similar reason: It's too tempting to over-work.)
There's a chance the desk might become a dumping ground for items that have nothing to do with school, such as toys or hobby materials. Several comments from parents on sites like Houzz and The Organised Housewife suggest that some kids—even when there's a desk in their bedroom—gravitate toward a central place like the dining room to do their homework.