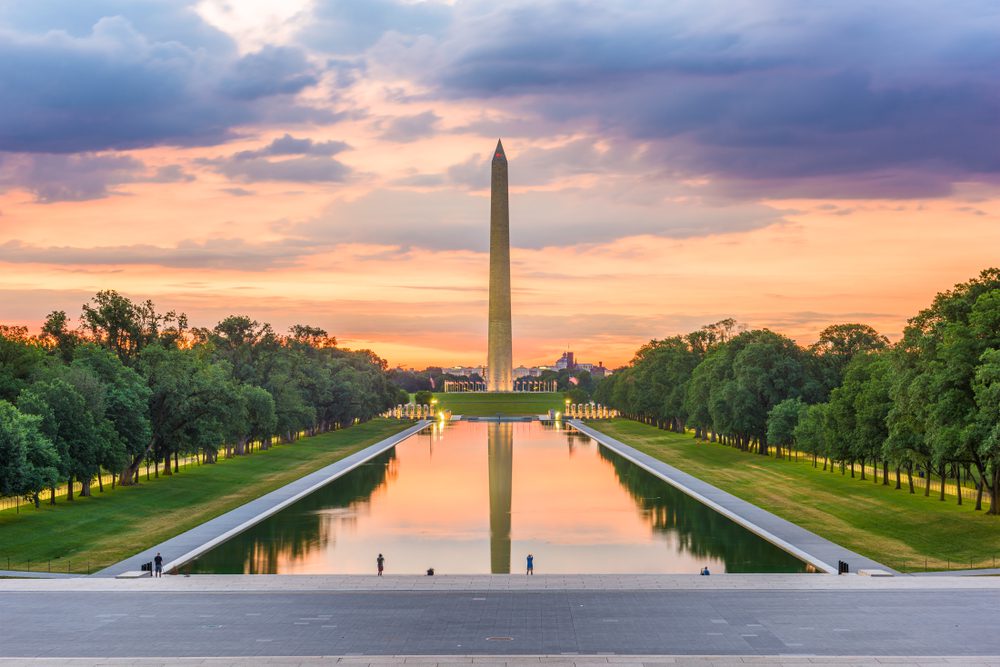 Find the latest coronavirus-related updates on attractions, museums, venues, festivals, events and more
The coronavirus pandemic has affected events, attractions and other businesses throughout the Washington, DC area. The city is currently in Phase Two of recovery, which allows many businesses to reopen. Make sure to check out our list of reopened businesses and read below for more details on restaurants, attractions and museums, including helpful safety information.
During Phase Two, the DC government discourages non-essential travel, while recommending individuals continue to socially distance and wear face coverings. Read more up-to-date information about traveling to the city to ensure the health and safety of visitors. Looking for upcoming events? While many in-person gatherings have been impacted, local businesses, museums and festivals are hosting virtual events, which we're tracking on weekdays and weekends.
Updated as of July 2, 2020
What's Open/Reopening During Phase Two
Buddy Secor / George Washington's Mount Vernon
Museums/Attractions
Museums, galleries and the National Zoo may open, but with limited capacity of up to 50 people in enclosed rooms or exhibit spaces. Outdoor spaces for museums may allow greater access. Events are permitted but with a max capacity of 50 people. Employees and patrons should socially distance and wear face coverings at all times. Food service cafes and retail are allowed to open in line with industry standards. Guided tours and large group tours are not allowed. Read more.
Restaurants
Service is open for outdoor dining, and indoor dining at 50-percent capacity. Bar areas are only open for seating without a bartender present. Tables are limited to 6 people max. Read more about the requirements for restaurants and peruse our list of open businesses, which includes restaurants. You can also check the status on outdoor dining options including beer gardens, patios and rooftop restaurants. Takeout and delivery service also remains a safe dining option.
Parks/Gardens/Recreation
Dog parks, golf courses, parks, tennis courts, tracks and fields opened in Phase One. Capacity for public gatherings is now at 50 people. Visitors should socially distance and remain 6 feet from one another. Recreation centers, bowling alleys, climbing gyms, squash or racquetball clubs, skating rinks and skateboard parks may open with a 50-person capacity or at 50 percent capacity in Phase Two. Playgrounds remain closed. Read more about the city's requirements and note that outdoor attractions like the National Park Service Sites, Monuments and Memorials at the National Mall and around the city remain open. You can also learn more about DC's parks and gardens and read details of currently reopened sites below.
Learn More