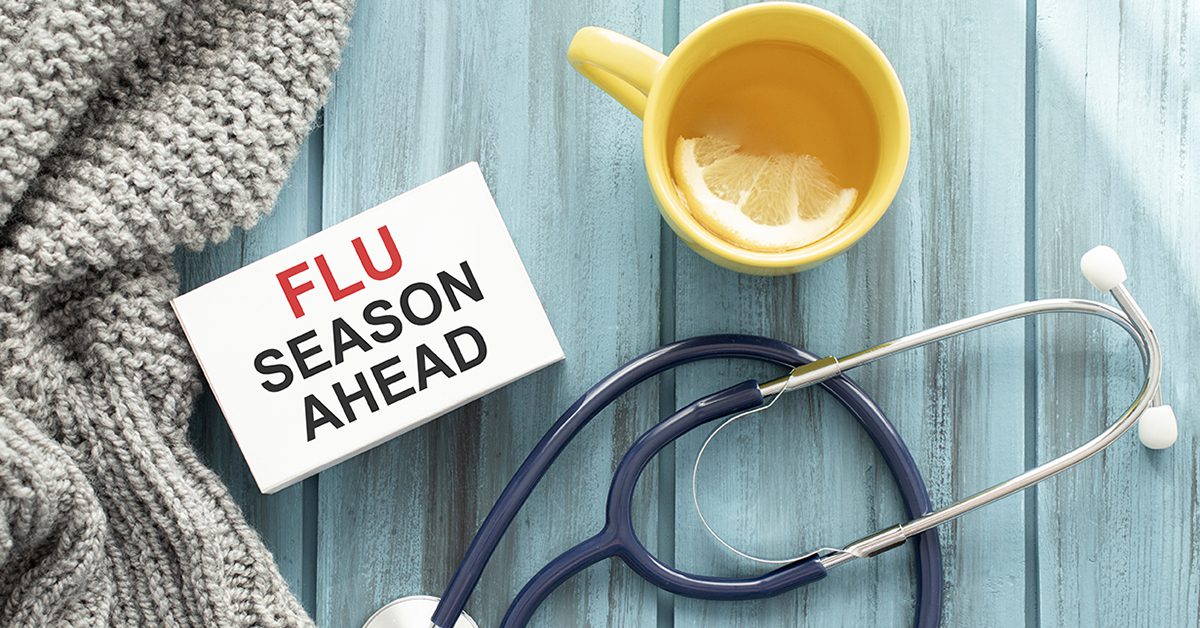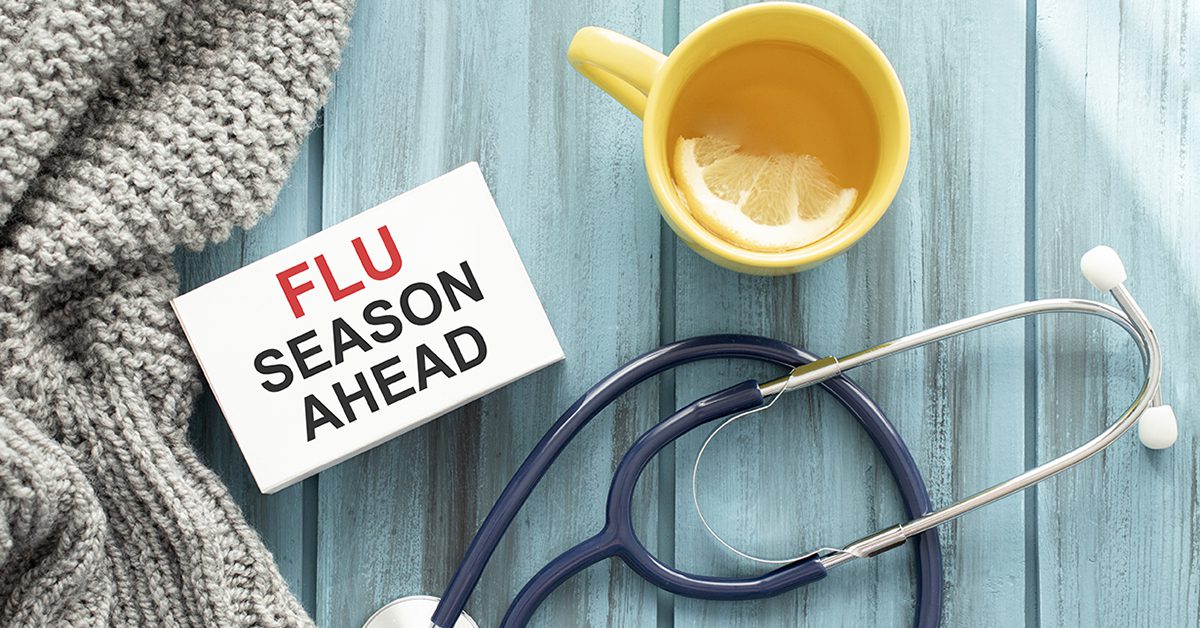 It's never too early to start thinking about flu season, which is right around the corner. Experts are signifying that the United States may have an early start to the flu season this year. When colder weather arrives, the rates for influenza typically increase, with the peak season being between December and February.
This article will describe the differences in the 2022-23 flu season as well as information about this year's influenza vaccine.
The 2022-23 Flu Season
The rates of infection during the 2021-22 flu season were low, according to the Centers for Disease Control and Prevention (CDC). However, the season lingered into May and June, which was unusually long compared to a traditional flu season.
Health experts warn that illness could be more serious this upcoming flu season due to the lack of spread in the last few years during the COVID-19 pandemic.
Because of the unusual trend in the last flu season, CDC officials recommend people get vaccinated by the end of October to best fight the spread of the flu virus and serious illnesses from infection.
Flu Vaccine FAQ
What Are the CDC's Recommendations for Getting a Flu Vaccine for the 2022-23 Flu Season?
The CDC recommends that everyone 6 months or older get a flu vaccine, with some exceptions. No one type of vaccine is recommended over another for those younger than 65 years of age. For those 65 years and older,the agency recommends the use of higher-dose flu vaccines or adjuvanted flu vaccines over standard-dose unadjuvanted flu vaccines. However, if one of the preferentially recommended flu vaccines for people 65 and older is not available at the time of administration, the agency recommends that people in this age group get a standard-dose flu vaccine instead.
What Viruses Will the 2022-23 Vaccines Protect Against?
There are a variety of different flu variants, and they can change and morph as the flu season progresses. Each flu season, the vaccines are created to combat flu viruses that research indicates will be most common. These vaccines are designed to protect against influenza A viruses and two influenza B viruses. Which type of vaccine an individual needs depends on age and risk level.
When Should I Get a Flu Vaccine?
The recommendation for the timing of receiving the 2022-23 flu vaccine is similar to last season. Most people only need one dose for the season, with recommendations for receiving it in September or October.
The ideal is for everyone to be vaccinated by the end of October, as recommended by the CDC. Vaccination after October can still provide protection during the peak of flu season. The best time for you to be vaccinated may depend on certain factors, such as age or if you're pregnant.
Are There Any Changes in Vaccination for Children?
There are two major changes in children's flu vaccination from last flu season:
The age indication for the cell culture-based inactivated flu vaccine, Flucelvax Quadrivalent (ccIIV4), changed from 2 years and older to 6 months and older.
Prefilled Afluria Quadrivalent flu shots for children are not expected to be available this season.
For additional information on flu vaccination for children, talk with your doctor.
Conclusion
During this flu season, it's important to get vaccinated. Anyone over the age of 6 months can get a flu vaccine every year. While you may catch the flu if you receive a vaccine, immunization has been proven to reduce the severity of illness.
Be sure to reach out to your physician with any questions regarding flu vaccination, and check out more information about flu season from the CDC.
This article is for informational purposes only and is not intended as medical advice. For further information, please consult a medical professional. © 2022 Zywave, Inc. All rights reserved.