Ingredients
• 2 tsp. olive oil
• 1 small yellow onion (chopped)
• 1 green bell pepper
(cored, seeded and chopped)
• 2 jalapeno peppers
(seeded and finely chopped)
• 2 cloves garlic (finely chopped)
• 1 pound ground turkey
• 1 14.5-ounce can diced tomatoes with juice
• 1 14.5-ounce can pumpkin puree
• 1 cup water
• 1 tsp. ground cumin
• Salt and pepper (to taste)
• 1 14.5-ounce can kidney beans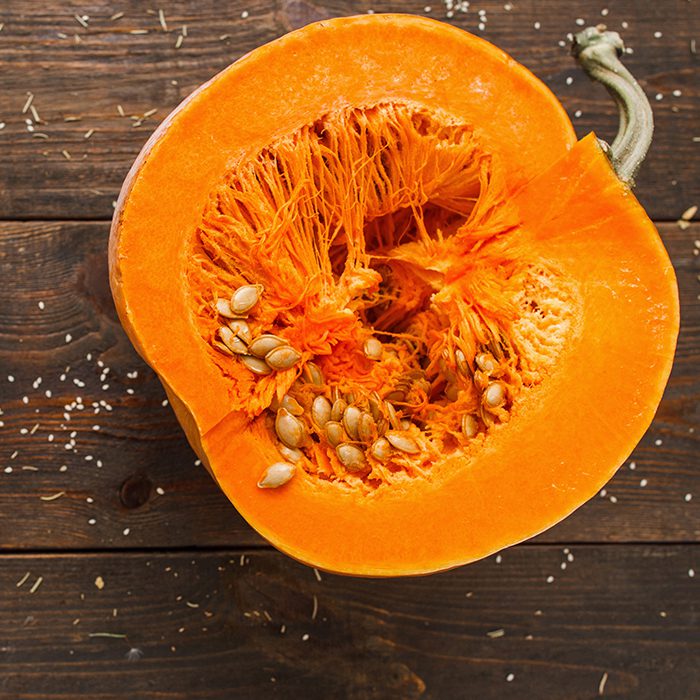 Directions
1. Heat oil in a large pot over medium-high heat.
2. Add onion, bell pepper, jalapenos and garlic. Cook, stirring frequently, for about 5 minutes or until tender.
3. Add turkey and cook until browned.
4. Add tomatoes, pumpkin, water, chili powder, cumin, salt and pepper, and bring to a boil.
5. Reduce heat to medium-low and then add beans.
6. Cover and simmer, stirring occasionally, for 30 minutes more.
7. Ladle chili into bowls and serve.
Nutritional information for 1 serving
Calories 193
Total fat 8 g
Saturated fat 2 g
Cholesterol 41 mg
Sodium 242 mg
Total carbohydrate 17 g
Dietary fiber 6 g
Total sugars 5 g
Added sugars included 0 g
Protein 14 g